Wartalo Kodit oy is a rental housing company that was founded in 1975 and is owned by the City of Varkaus. We offer around 1,250 rental homes in apartment blocks, row houses, and apartment buildings with open-air corridors. Our mission is to provide homes, housing services, and safe housing for every stage in life.
Wartalo Kodit's range of apartments caters to tenants with different needs in various stages of life, offering homes from studio to family apartments in blocks of flats and row houses, with or without sauna. As a city-owned company, we can provide our residents with secure and affordable housing all through their life.
Our own teams take care of housing management, building maintenance, cleaning, upkeep, and customer service. Wartalo Kodit's staff of 22 professionals in different fields sees that everything goes smoothly from your first application to the moment you eventually move out.
Our homes and buildings are well-maintained, and the apartments get inspected regularly and with every tenant change, and repaired as needed. Alongside apartment maintenance, our company has invested in both energy-saving and other repairs in recent years to minimize the effect of rising energy costs and to improve everyone's comfort of living.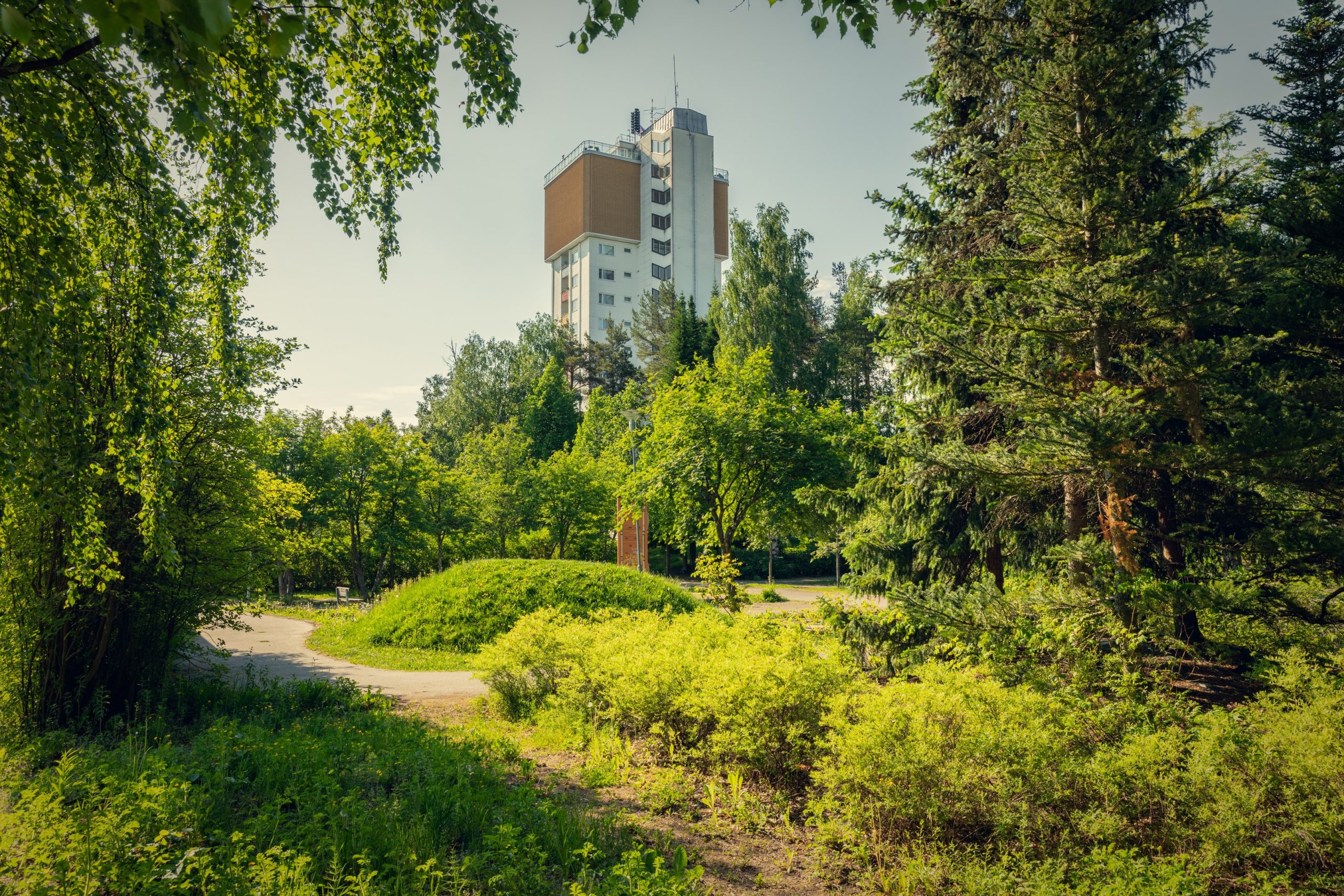 The Varkaus Water Tower depicted here is one of Wartalo Kodit's properties. Its central location and access to services make it a wonderful place to live.